Place
Supporting public bodies with place-based approaches to their needs, services and investments
Place-based decision-making and approaches provides an opportunity to create a more joined-up, collaborative, and participative way to develop services, land and buildings to achieve better outcomes for the people of Scotland.
Place thinking recognises the relationships between economy, society and environment and enables planners and policy-makers to deliver multiple benefits across all three areas.
Place is embedded across Scottish Government Policy and Outcomes; is used to determine investment decisions, and has been agreed upon as a central Principle by the Scottish Government and COSLA.
Our Place team published the Place Guide which acts as a simple step-by-step guide to support change-makers deliver a range of place-based policy agendas. It outlines how a place-based approach to needs, services and investments can directly support 'Living well locally', a key ambition in the Scottish Government's Programme for Government.
Place event series
The Place team works in a variety of ways to support the adoption and implementation of Place.
Our free-to-attend event series is designed to help illustrate how place-based approaches can be delivered.
A recording of a past event is below:
Place in a Scottish island setting: An introduction to how place-based decision-making offers a more joined-up, collaborative, and participative approach to the development of services, land and buildings on Scotland's islands
Place thinking in action
A Place approach looks at how public assets can be deployed collaboratively to enable joined-up services, achieve better outcomes for communities, deliver efficiencies and savings and provide leverage for economic growth.
Here is a video case study showing how we supported the development of the Eastwood Health & Care Centre in Glasgow.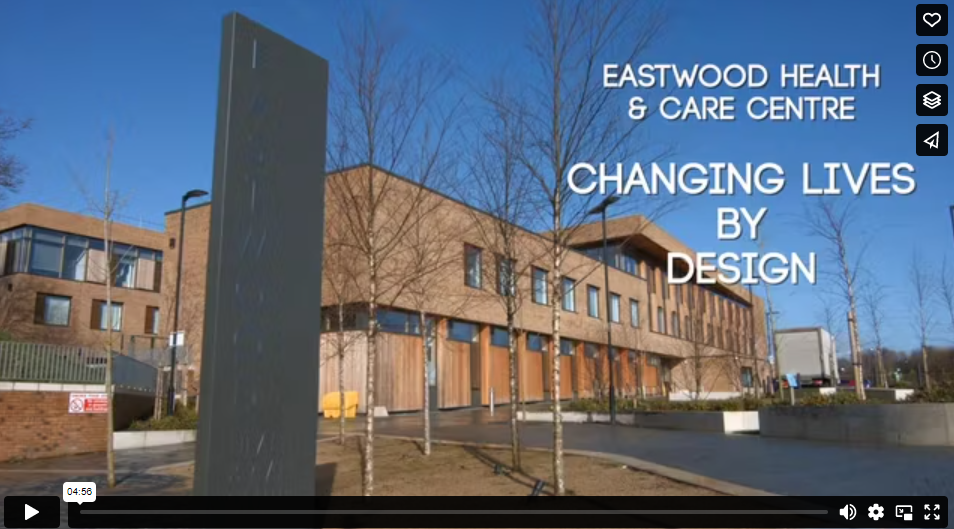 Directly responding to community needs the site acts as a community hub, bringing together health and social care into a single point of access and enabling collaboration across the public sector to deliver better-integrated service provision.
This is just one of a variety of ways our Place team supports change makers to deliver better outcomes for communities through applying place-based approaches.
There are 93 inhabited islands spread around Scotland's coastline and are home to over 100,000 people.
We have supported Scottish Government's work across the Scottish Islands for many years, through our work on programmes such as the 4G infill Programme, hub North and various Net Zero initiatives.
In 2021 we were asked by Scottish Government's Islands Team to assist with its work to deliver the National Islands Plan and particularly the Islands Programme.
The Islands Programme represents a £25.8 million capital investment over five years from 2020/21 to support the delivery of the National Islands Plan details of which can be found here.
As infrastructure specialists, we work hand in hand with the public and private sectors to maximise the benefits coming from infrastructure investment. Partnerships and collaboration are at the heart of that work.
Helping us understand more about what makes great partnerships and collaborations work, we have invited some industry experts and key thinkers to take part in our new podcast programme, Scottish Infrastructure Matters, aimed at delving deeper to explore infrastructure topics that matter to us all.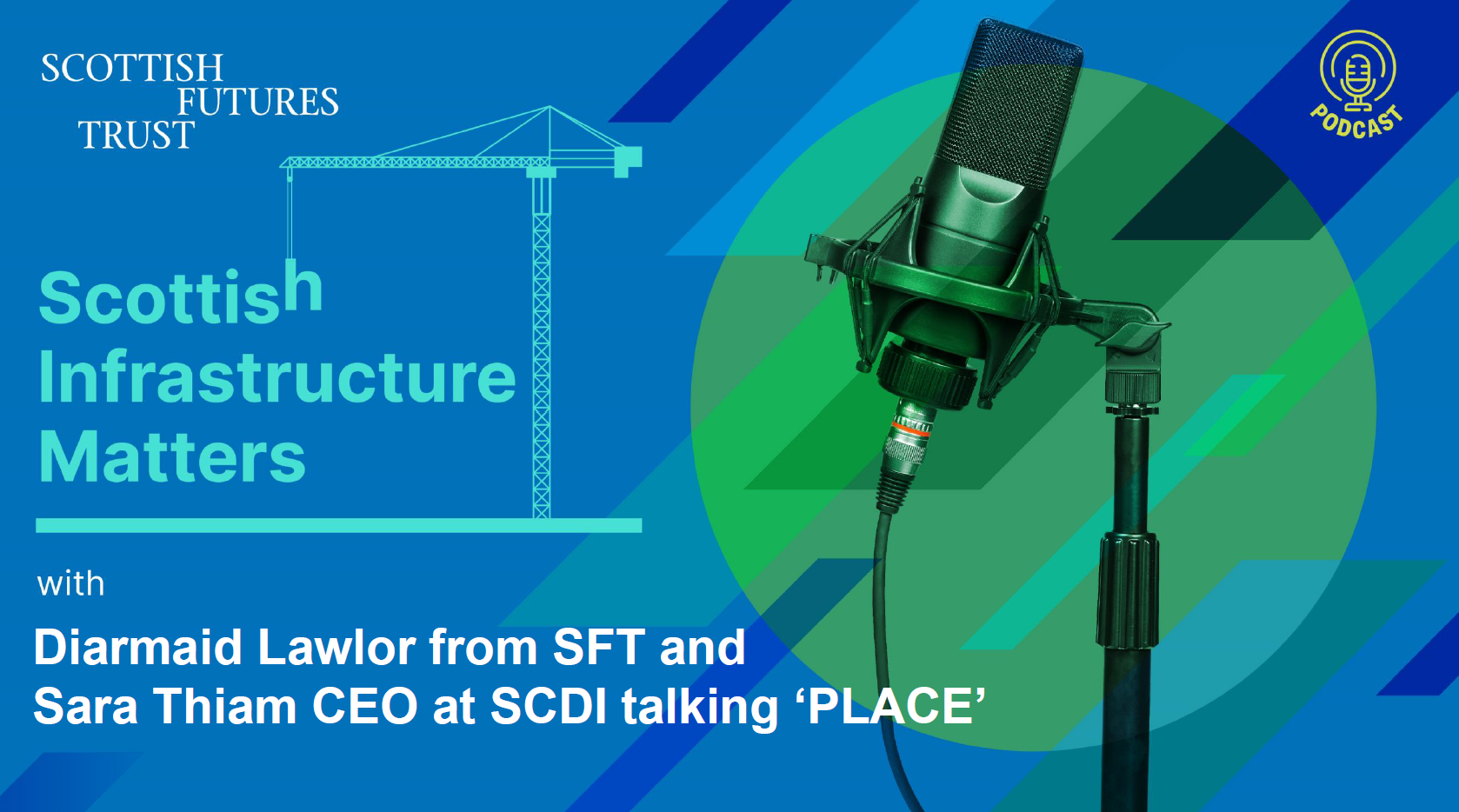 Our first podcast is on the importance of 'Place' and its role in shaping great partnerships for impact. In the first episode, Sara Thiam, CEO of SCDI looks at Scotland's place in the world and the contribution of our places and our people to the economy. You can listen here.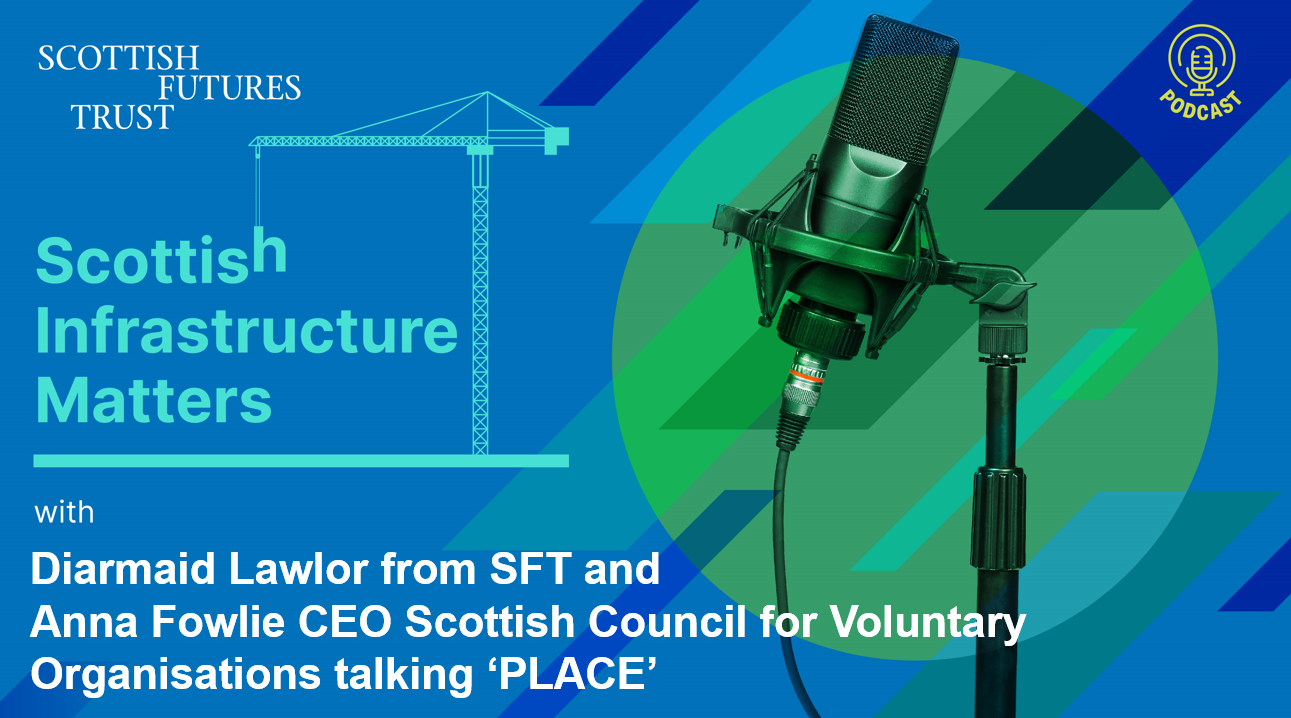 In our second podcast, Anna Fowlie, Chief Executive of SCVO, a leader with significant experience of public sector and third sector organisations for impact, explores the scales of Place, from national to local which support collaboration with the Third Sector as a partner in public sector reform, economy and wellbeing. The podcast also explores the opportunities of relationships forged at local level by the Third Sector which offer insights, intelligence and impact in the way we shape change collaboratively. You can listen to it here.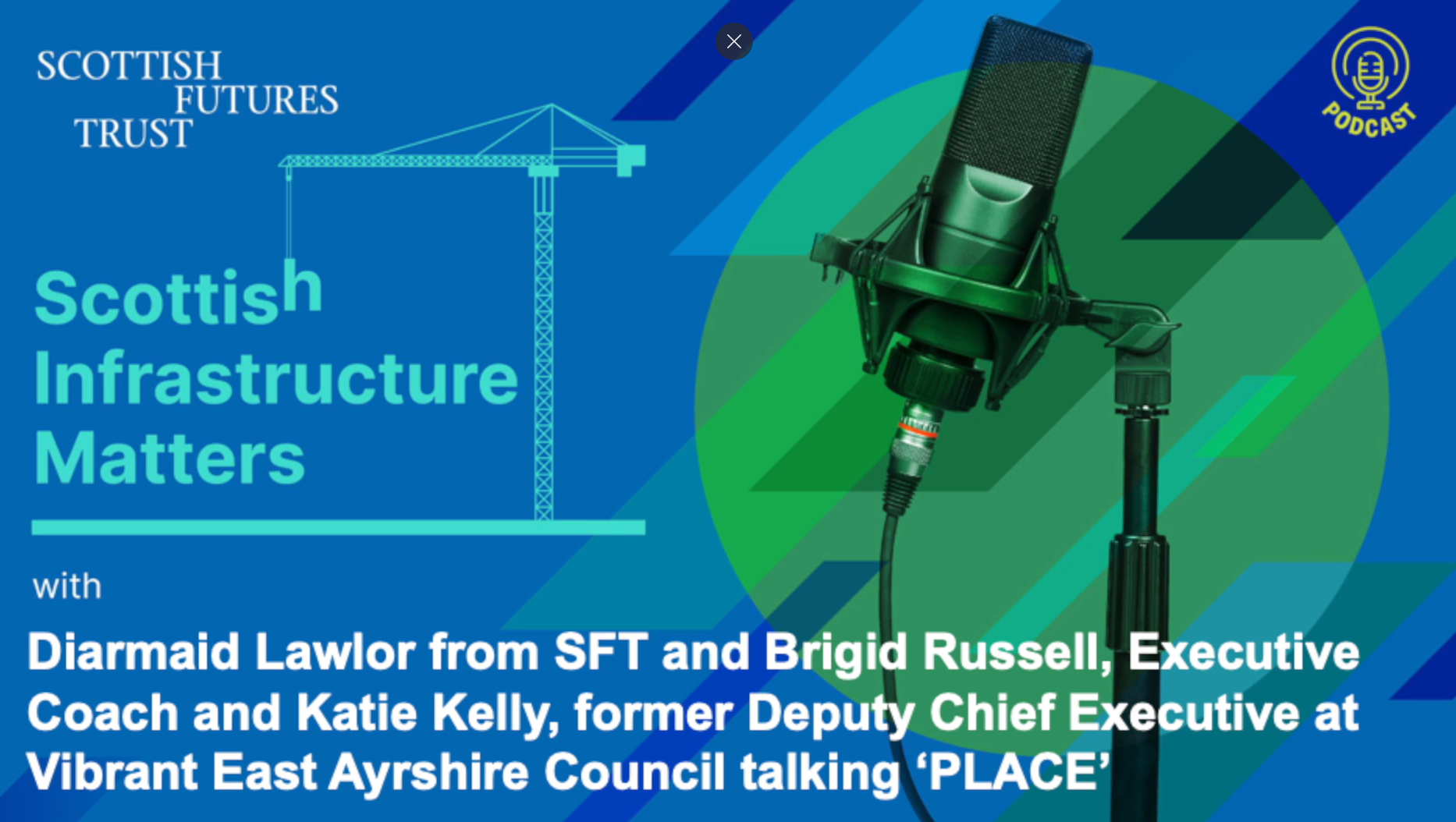 Great collaborations can transform outcomes for communities. Clarity on what we're doing, why we're doing it and, what difference we're trying to achieve helps make the best use of resources. Great collaborations are built on great relationships. A place focus helps build relationships around shared purpose for collaborative impact.

In our latest 'Scottish Infrastructure Matters' podcast, our Place expert Diarmaid Lawlor talks to Brigid Russell and Katie Kelly about how important place is to them.

To listen, click here.