Asset Strategy and Workplace
Supporting the public sector on their 'one public sector' approach to improving service delivery
When Scottish Government set out its five-year Infrastructure Investment Plan in 2021, central to that was a new 'investment hierarchy' which provides a common framework to support planning and decision-making in public sector infrastructure investment.
Our Asset Strategy and Workplace team is supporting the public sector to adopt an outcomes-based approach to delivering inclusive growth, net zero buildings, and sustainable places.
We promote collaboration and co-location as key drivers that improve service delivery and local community resilience, which delivers a smaller and greener public estate.
Our work is primarily focused on the following programmes:
Our Asset Strategy and Workplace team is focused on strengthening local communities and supporting public organisations to move their property to net zero.
We are taking forward a programme of work on behalf of Scottish Government to support the public sector in embedding best-practice guidance of its 'investment hierarchy' from its Infrastructure Investment Plan.
We also work closely with Scottish Government on its core estate strategy and asset planning development.
As part of our work on promoting an increasingly collaborative use of public buildings, we promote the sharing of public sector workspace. We research and publish guidance for owners, operators, and users to support the development of this emerging sector.
We also work with Scotland's Emergency Services supporting them develop a more collaborative and co-located estate where we are helping increase the number of shared stations delivering benefits to local communities across Scotland.
Helping to illustrate the benefits of this work we have produced a couple of short videos.
The first describes the benefits being achieved when staff from the Community Safety department within Perth & Kinross Council moved into spare office space in a fire station in Perth operated by the Scottish Fire & Rescue Service.
The Council staff now work alongside firefighters in the Perth Fire Station, sharing intelligence and keeping local people safe. This project is delivering service improvements along with financial and property benefits, aiding the transition to net zero, and enabling more sustainable communities and resilient places. Please click on the image below to watch the short video.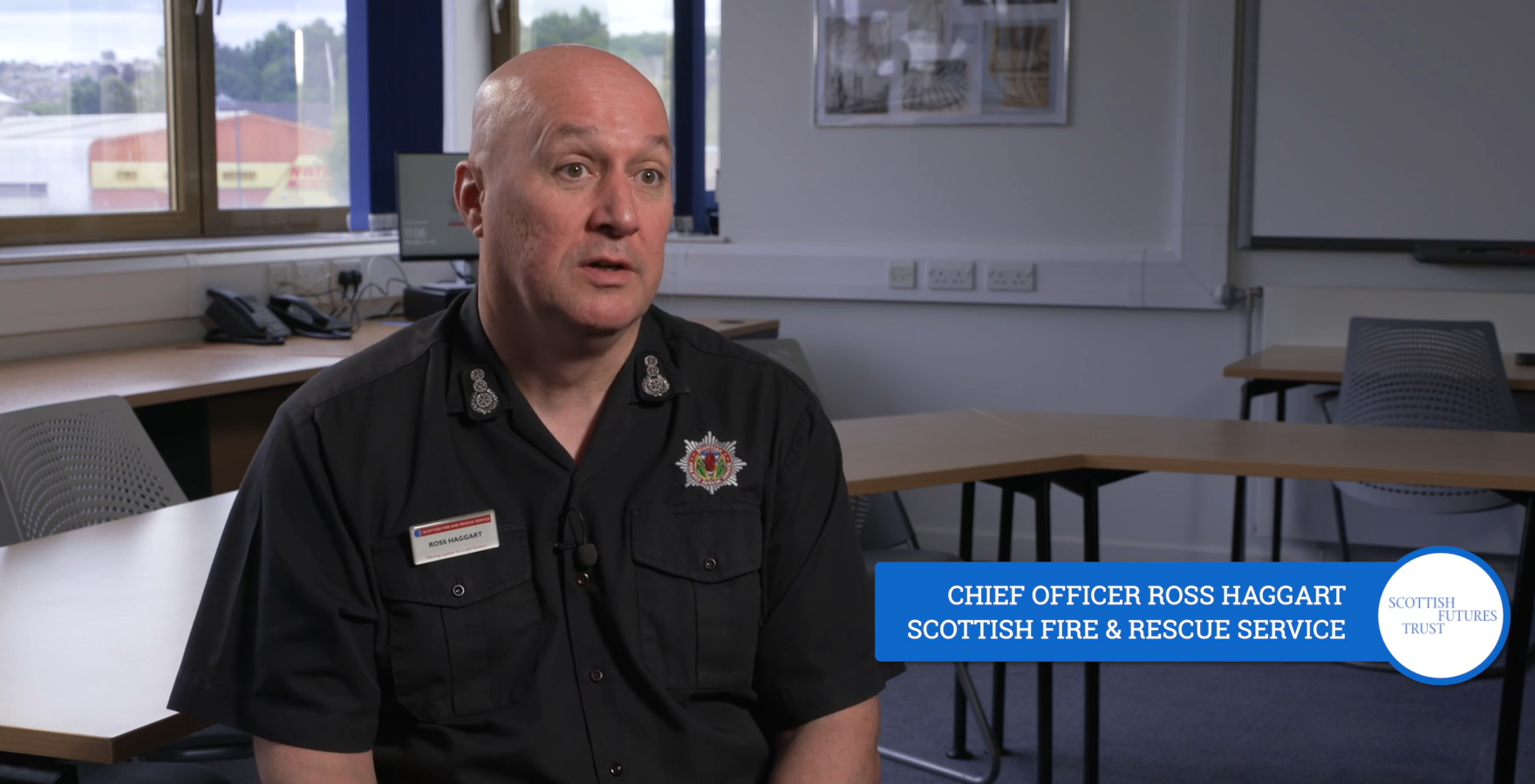 And as a further example, our Asset Strategy team provided strategic support to Clackmannanshire Council and Police Scotland on a co-location project, and you can hear more about it from those involved by clicking on the image below.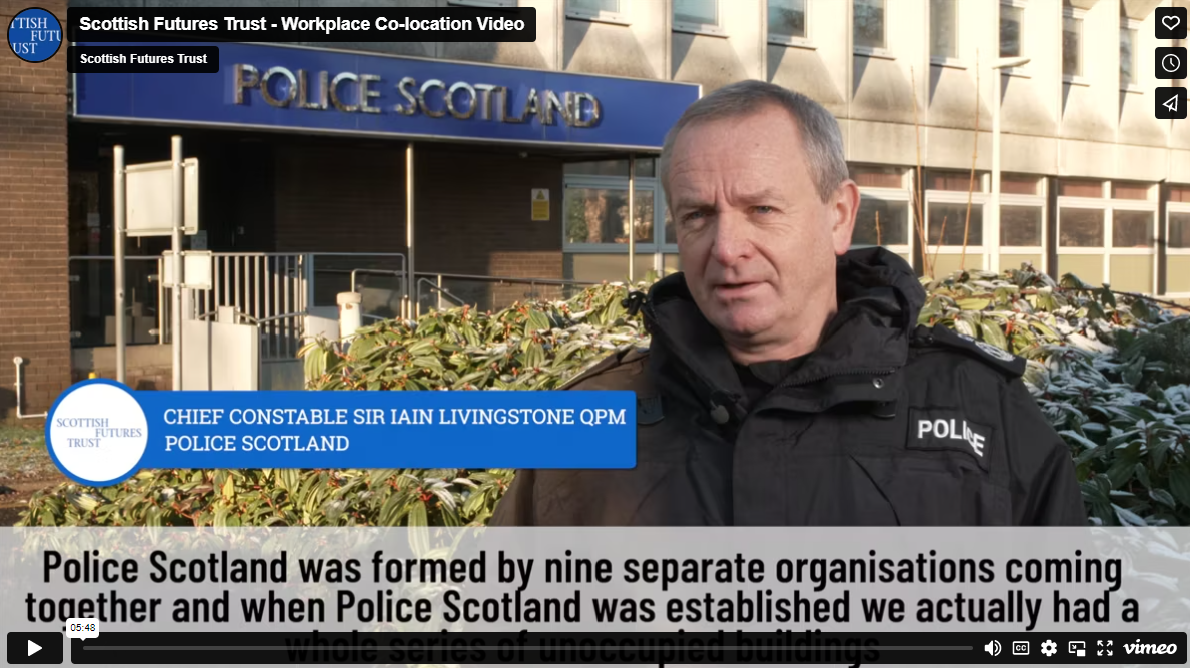 Our Asset Strategy and Workplace team's New Frontiers for Smarter Working programme continues to provide guidance and support to public bodies across Scotland to understand, develop, and embed their own future workplace models based on the learnings from COVID-19.
We do this through the delivery of cross-sector learning forums, and useful resources stored on a shared knowledge hub, and are directly supporting organisations on their smarter working journeys.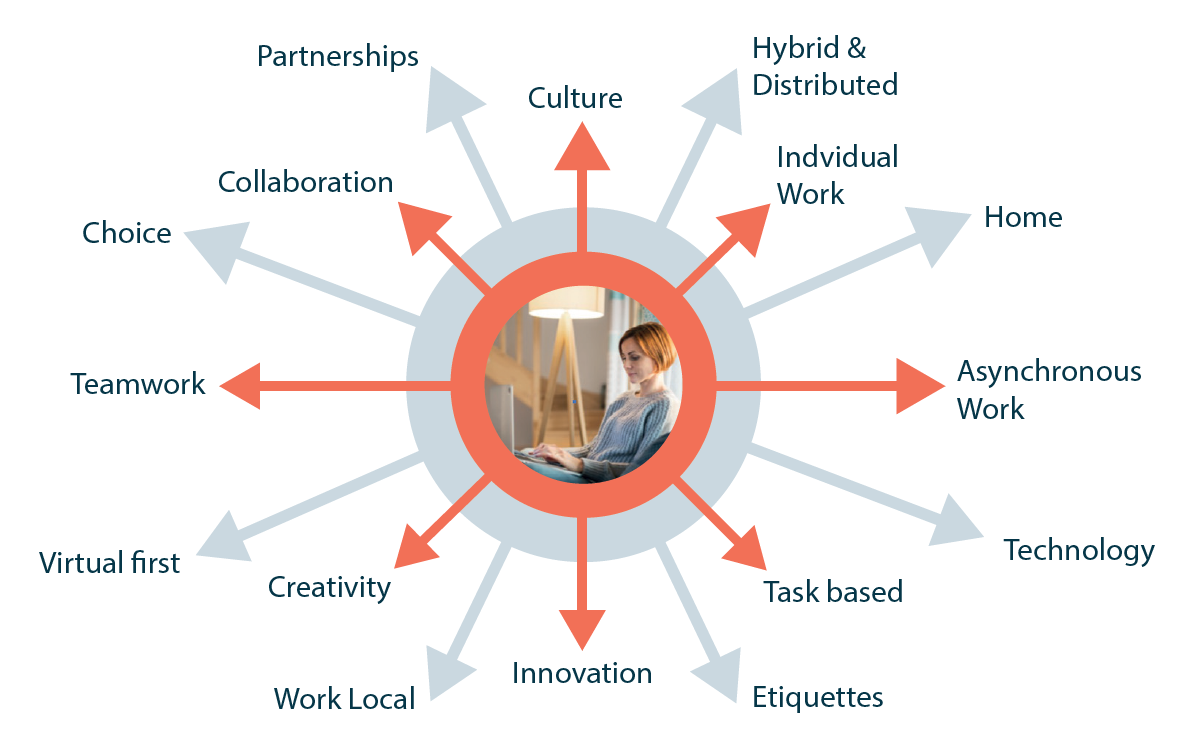 Our new Frontiers for Smarter Working and Workplace report is a practical tool that helps guide public sector organisations to re-evaluate their office culture to create better outcomes for staff and service delivery.