Net Zero Buildings
Working with partners on the decarbonisation of buildings
Scottish Government is legally committed to meeting targets set out within the Climate Change (Emissions Reduction Targets) (Scotland) Act 2019.
This includes reducing emissions by 75% by 2030 and reaching net zero by 2045. With Scotland's buildings accounting for approximately 20% of the country's total greenhouse gas emissions, Scottish Government's Heat in Buildings Strategy emphasised the urgent need to tackle the emissions associated with our buildings to ensure Scotland achieves its climate change targets.
The focus of our Net Zero Buildings team is to work with partners on the decarbonisation of the built environment as set out in the Heat In Buildings Strategy.
Working towards that goal, we seek to create an environment where Scotland can attract the scale of investment that is needed from the private sector into areas such as heat networks.
We also facilitate the development of innovative private sector-led financial solutions for our homes and buildings. In doing so, we believe it is important it creates green jobs, improves the environment and supports increased well-being. To deliver Scotland's ambitious 2045 climate change target, the public sector must show leadership and demonstrate, through its own estate, what can be achieved.
We help drive the change that is needed by both supporting project development and also, drawing upon lessons from what has gone before to provide the right tools and guidance. To deliver this work, our team works closely with other workstreams as well as other organisations as experience tells us we can achieve more by collaborating on the delivery of shared ambitions.
Our work is primarily focused on the following programmes:
The Bute House agreement sets out Scottish Government's commitment to decarbonisation of the public sector estate:
'We will develop and agree through consultation a series of phased targets starting in 2024, with the most difficult buildings like hospitals being decarbonised by 2038, and for all publicly owned buildings to meet zero emission heating requirements, with a backstop of 2045.'
To deliver Scotland's ambitious 2045 climate change target, the public sector must show leadership and demonstrate, through its own estate, what can be achieved.
Working towards meeting Scottish Government's ambitious 2045 net zero target, our Net Zero Buildings team in partnership with The Scottish Government, Zero Waste Scotland and National Services Scotland, has given the existing Net Zero Public Sector Buildings Standard an overhaul and it now includes guidance on retrofitting existing buildings.
Building on the Standard first adopted by Scottish Ministers in 2020 for newly built projects, it has been further developed to make project teams aware of current and forthcoming local, regional and national net zero policies for the refurbishment of existing buildings as well as constructing new ones.
Helping to make the Standard easier to use, it now has its own dedicated website where a whole suite of supporting documents and third-party resources can be quickly accessed and used.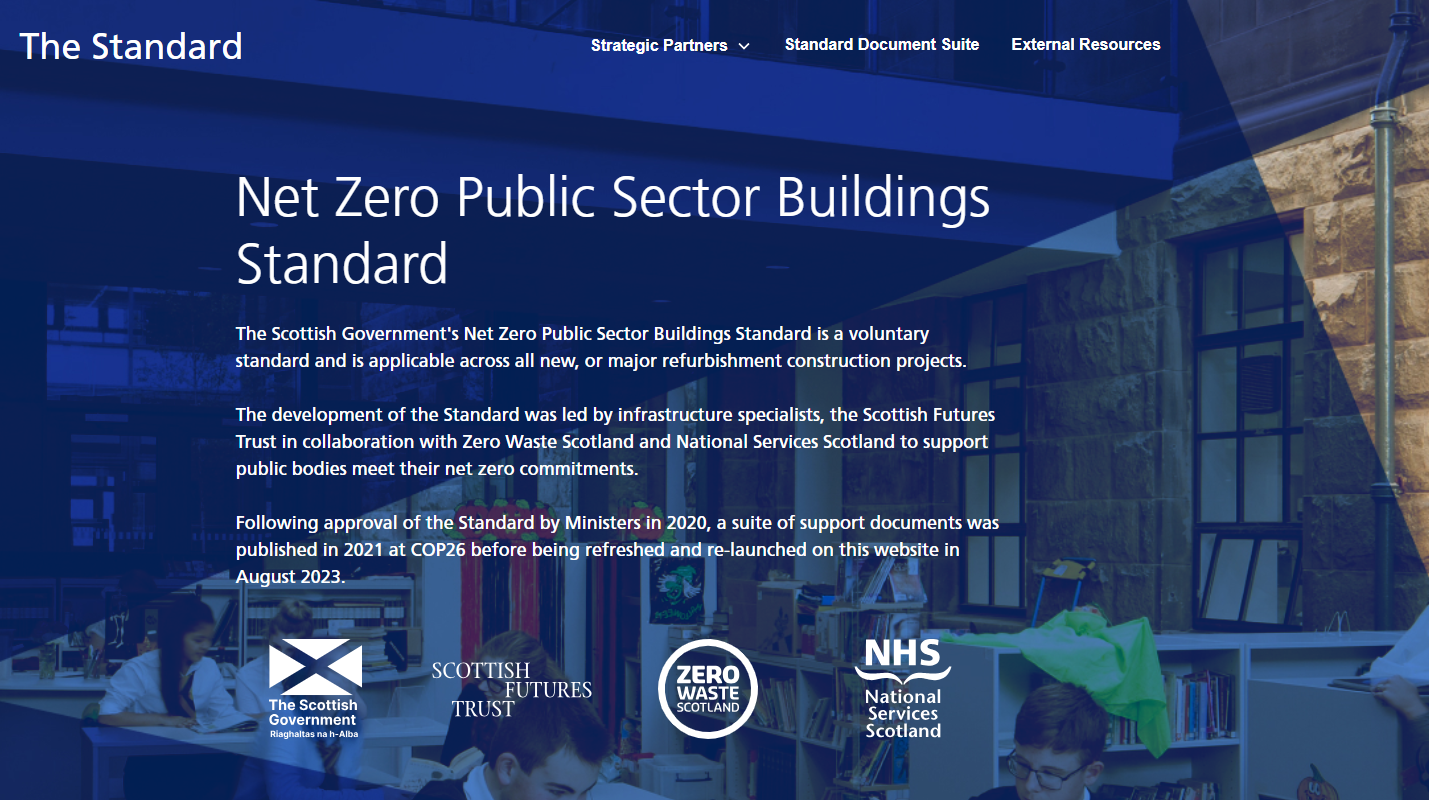 Heat networks are a key strategic technology for reducing emissions from heating our homes and buildings. They will become a core component of Scotland's heat supply. There are significant challenges at the pre-capital stage of heat network project development in Scotland, such as a lack of skills, knowledge and resource.
Working closely with Scottish Government and other partners, including Zero Waste Scotland, we aim to create the conditions for accelerated heat network development. For more information visit: Heat Network Support Unit.
The Heat in Buildings Strategy published in October 2021 includes a commitment to establish a Green Heat Finance Taskforce. Our team helped set up the taskforce and are co-secretariat alongside Scottish Government.
The purpose of the Taskforce is to develop a portfolio of innovative financial solutions for building owners in Scotland to ensure that by 2045, our homes and buildings no longer contribute to climate change, as part of the wider just transition to net zero.
The remit of the Taskforce is to:
build on existing evidence to set out the alternative sources of funding and financing for heat decarbonisation, including existing technologies and new technologies which may develop, by September 2023 for both the medium and longer-term requirements
explore and potentially pilot new and value-for-money innovative financing mechanisms for individual and community-level investment
act as a catalyst for long-term relationships and partnering across the public sector, the heat sector industry, wider supply chain, building owners and investor/financial institutions
support the alignment of the requirements for heat decarbonisation with the needs and investment activity across the wider energy system, considering returns and wider socio-economic benefits
For more information visit Heat in Buildings: Green Heat Finance Taskforce.
Since the launch of our Street Lighting Toolkit and procurement frameworks in 2014 we have provided summary business cases to all 32 local authorities and further support where needed, facilitating the replacement of over 75% of street lights with 680,000 energy-efficient LED equivalents.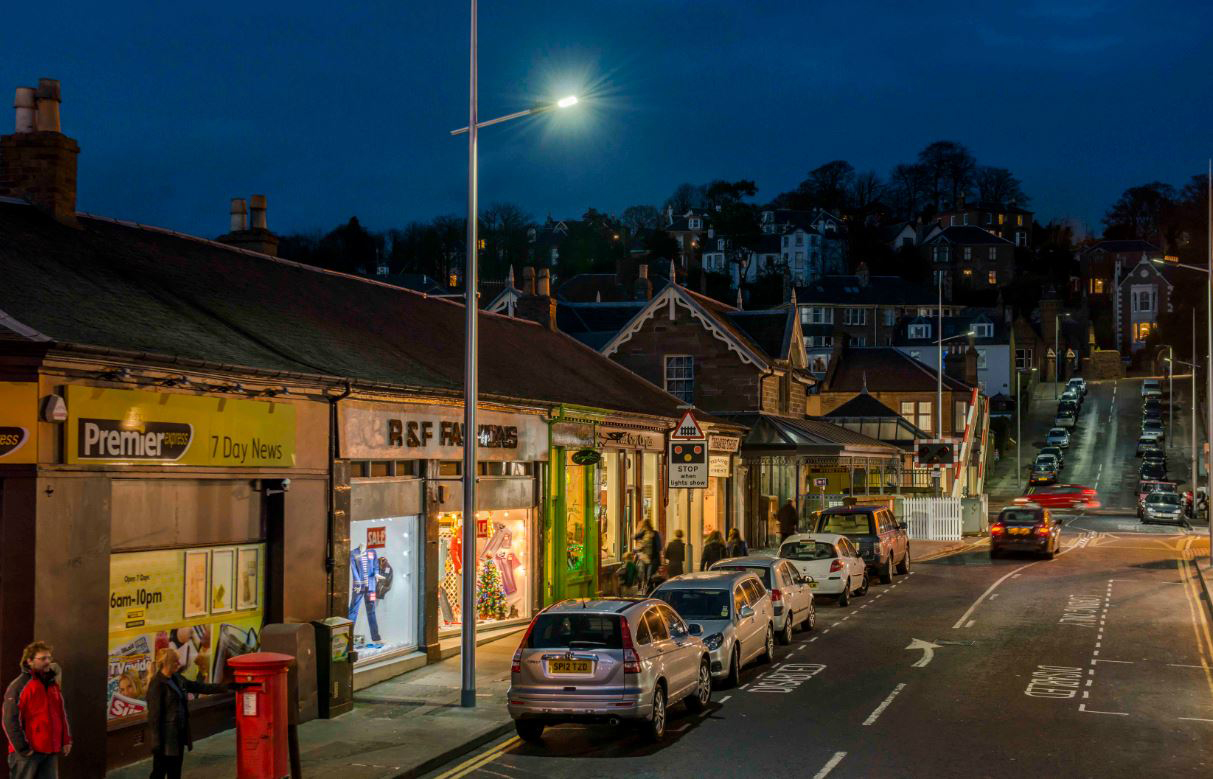 Investment to date is over £220m, including £20m during the Covid lockdown period and has already saved local authorities £70m and will provide further estimated savings of £800m and 1.7m tonnes of CO2 over the lifetime of the replacement lanterns.
The street lighting toolkit has received several industry awards and has been adopted by UK Government for use in England and Wales. Indeed, over 200 organisations globally have downloaded this award-winning tool.