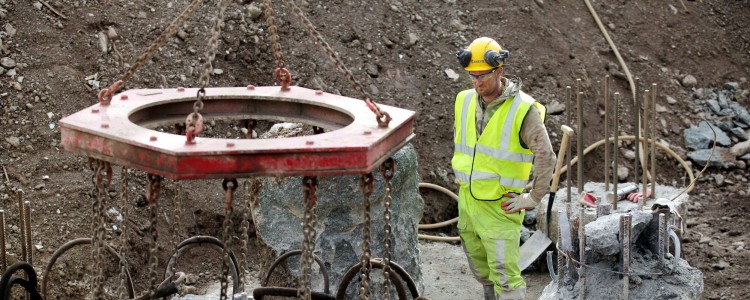 Building on the success of its first five years where benefits of over £640m have been secured, the Scottish Futures Trust (SFT) has published its 2014/19 Corporate Plan outlining where its expertise will be focused to further accelerate economic growth across Scotland.
SFT was established with operational independence to improve and strengthen the delivery of investment in social and economic infrastructure such as in schools, hospitals and roads. These, when under construction or operational, stimulate growth, support employment, aid public service delivery and generate community benefits.
SFT is increasing investment by challenging conventional infrastructure investment processes and devising new, more focussed and commercially attractive programmes. SFT's success in this area has secured £4bn of additional investment which is generating greater levels of economic benefit and supporting employment in communities across Scotland.
By challenging the status quo and continuing to increase levels of investment, SFT's Corporate Plan highlights new and enhanced areas of work. These include:
Implementing its pioneering Growth Accelerator Model (GAM) across Scotland's cities – in effect this accelerates public and private sector investment and creates economic growth and long-term employment opportunities
Planning, scoping and devising the delivery strategy for Scotland's future digital requirements to provide ultrafast broadband and wireless infrastructure that will enable greater connectivity to support businesses and communities across Scotland
Developing creative financing initiatives to increase the supply of affordable-rent housing
Managing the additional £1bn of non-profit distributing (NPD) funding – in this period of smaller capital budgets NPD brings forward construction by many years, and creates and protects jobs
Driving forward SFT's low carbon work streams including quadrupling the level of investment in energy efficient LED street lighting
SFT chairman, Sir Angus Grossart, stated: "SFT's ability to deliver in these new areas of work is based on a clear focus on driving innovative infrastructure investment programmes across Scotland.
"As an example, working with its partners, SFT was instrumental in developing and deploying the unique Regeneration Accelerator Model in record time for The City of Edinburgh Council to use for the redevelopment of the St James Quarter. This is helping the Council move quickly to invest £61m into this vital area of the city and is unlocking further investment, with it recently being announced that the St James Centre owners TH Real Estate, aim to tender £400m of construction contracts.
"In turn, this new economic growth programme has been further developed by SFT to form the basis of the ground-breaking Growth Accelerator Model that is being implemented with Scottish city partners to release substantial levels of private investment to leverage future growth.
"Furthermore, having SFT's existing NPD programme in place is allowing construction of the Aberdeen Western Peripheral Route to happen much sooner than would otherwise have been possible previously, thereby bringing forward £6bn of additional local economic benefit that will result when the road is in use."
Barry White, SFT's chief executive explained: "Our vision is world class infrastructure for the people of Scotland. With that clear focus, we will continue to provide innovative economic infrastructure investment models to stimulate additional private sector investment, accelerate economic growth and create jobs. That is the bedrock of SFT's on-going work.
"We have built a strong talented team from both the private and public sector. Commercial expertise will continue to be at the heart of SFT's continued success. SFT will adapt and deploy the talents of our team to where they can make a real difference. We will take bold action in collaboration with our partners across Scotland to challenge the status quo – creating and driving forward new and ambitious ways of doing things."
Commenting on SFT's work and the investment into the St James Quarter, Sue Bruce, The City of Edinburgh Council chief executive, said: "The collective effort and commitment to breathe new life into the St James Centre were instrumental in creating this unique investment model in record time. As a result The City of Edinburgh Council will swiftly invest £61m into this very important city-centre regeneration area which will help unlock further investment from the private sector.
"Working in partnership with SFT, whose support and advice was crucial, along with the Scottish Government has enabled us to work with the main investor in developing this major site. The benefits to Edinburgh, and Scotland, in terms of employment, commercial and retail opportunities will be huge."

Notes to editors
SFT's 2014/19 Corporate Plan can be downloaded here.
SFT's key achievements since it started operating in 2009, include:
The value of NPD projects currently under construction reaching £700m – with that figure set to more than double by the end of the financial year
Contracts signed to build 1,300 affordable-rent homes through the NHT programme protecting over 2,000 local jobs
Establishing the TIF programme, the first in the UK which will see c.£350m of public investment unlock a further £1.3bn of private sector investment
Increasing the numbers of schools to be built within the £1.25bn Scotland's School for the Future programme from 55 to 67 thereby benefiting 12,000 more pupils
Supporting over 4,000 SME jobs through the Scotland-wide hub programme - £142m of community based projects completed, £323m under construction and £980m in development
Launching SFT's Street lighting toolkit thereby accelerating local authority investment programmes to achieve a step-change in the energy efficiency of their street lighting estate
Implementing the far-reaching asset management programme that will conservatively deliver cost-savings of over £500m
Additional investment
The £4bn of additional investment is made up as follows: £3.5bn from the NPD programme, £200m from the National Housing Trust initiative and £350m from the TIF programme – per head of capita, these combine to make the largest infrastructure investment programme of its type across Europe.
Aberdeen Western Peripheral Route
£6bn economic benefit of the completed AWPR - Scottish Government Press Release
SFT's Annual Benefits and Savings
SFT publish an annual Benefits Statement which is independently validated by chartered accountants Grant Thornton, and the London School of Economics. For 2013/14, SFT's Benefits amounts to £139m, and £640m in aggregate over five years.
Examples of benefits and savings secured by SFT, in collaboration with partners in the public and private sector, include:
£200m of additional investment in affordable homes developed using an innovative finance mechanism without any grant subsidy
£20m of savings through running a competition to appoint two banks to finance across a portfolio of projects being procured through the hub programme
£250m of savings in the schools programme, building 67 schools for the price of 55
£2m already saved annually through commercial reviews of operational PPP and PFI projects
£61m of innovative investment into the St James Quarter in Edinburgh, already unlocking further private sector investment