Our New Frontiers for Smarter Working programme continues to provide guidance and support to public bodies across Scotland.
We help organisations to understand, develop, and embed their own future workplace models based around the learnings from COVID-19.
We do this through the delivery of cross sector learning forums, useful resources stored on a shared knowledge hub, and directly supporting organisations on their smarter working journeys.
As we recover from COVID-19 and find what the new normal looks like, we will see a shift in balance in where, when, and how we work.
Our New Frontiers for Smarter Working and Workplace post COVID-19 report is a practical tool to help guide public organisations transition their estate and office culture to create better outcomes for staff and service delivery.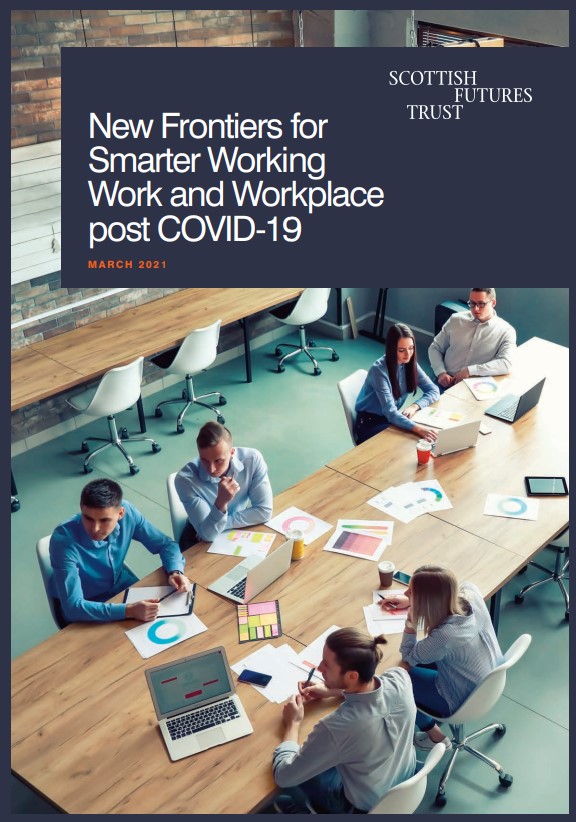 We work by supporting and challenging public bodies develop workplaces for the future.
We collate leading practice from around the world to stimulate discussion and debate and options for action.