We provide strategic support and challenge in rural, town and city contexts across the public sector in Scotland. Our placed-based focus strengthens local communities and supports public organisations transition their estates to net zero.
We are taking forward a programme of work on behalf of the Scottish Government to support the public sector in embedding Infrastructure Investment Plan guidance on best practice in asset strategy and use of its 'investment hierarchy'. We also work closely with Scottish Government on its core estate strategy and asset planning development.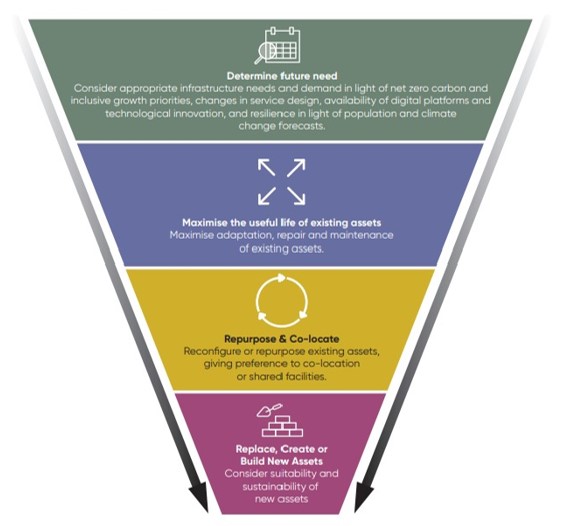 As part of our work on promoting an increasingly collaborative use of public assets, we promote the sharing of public sector workspace. We research and publish guidance for owners, operators, and users to support the development of this emerging sector. And you can access our latest Guidance by clicking on the image below.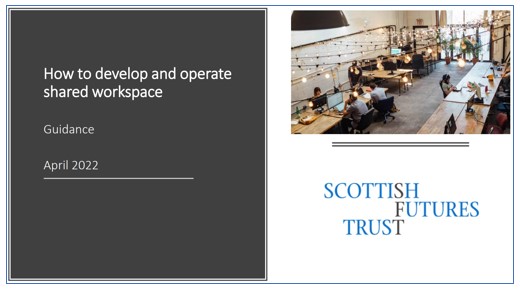 We work with the Emergency Services supporting them develop a more collaborative and co-located estate. For example we have helped increase the number of shared stations delivering benefits to local communities across Scotland. Again, you can find out more by clicking the picture below.