In 2018, Scottish Government published its updated ten-year National Performance Framework (NPF) setting out a series of long-term outcomes with the aim of creating a more successful country with opportunities for everyone to flourish through increased wellbeing and sustainable, inclusive economic growth.
Infrastructure has a key role in facilitating these outcomes and in particular addressing the climate emergency announced in 2019.
In our 2019/24 Corporate Plan, we identified ten infrastructure outcomes that would further the goals of the NPF and to where all our business objectives are aligned.
To demonstrate the impact of our work, in November 2020 we produced our first Outcomes website that contained over 30 case studies spread across the ten outcomes highlighting the progress we and our partners have made.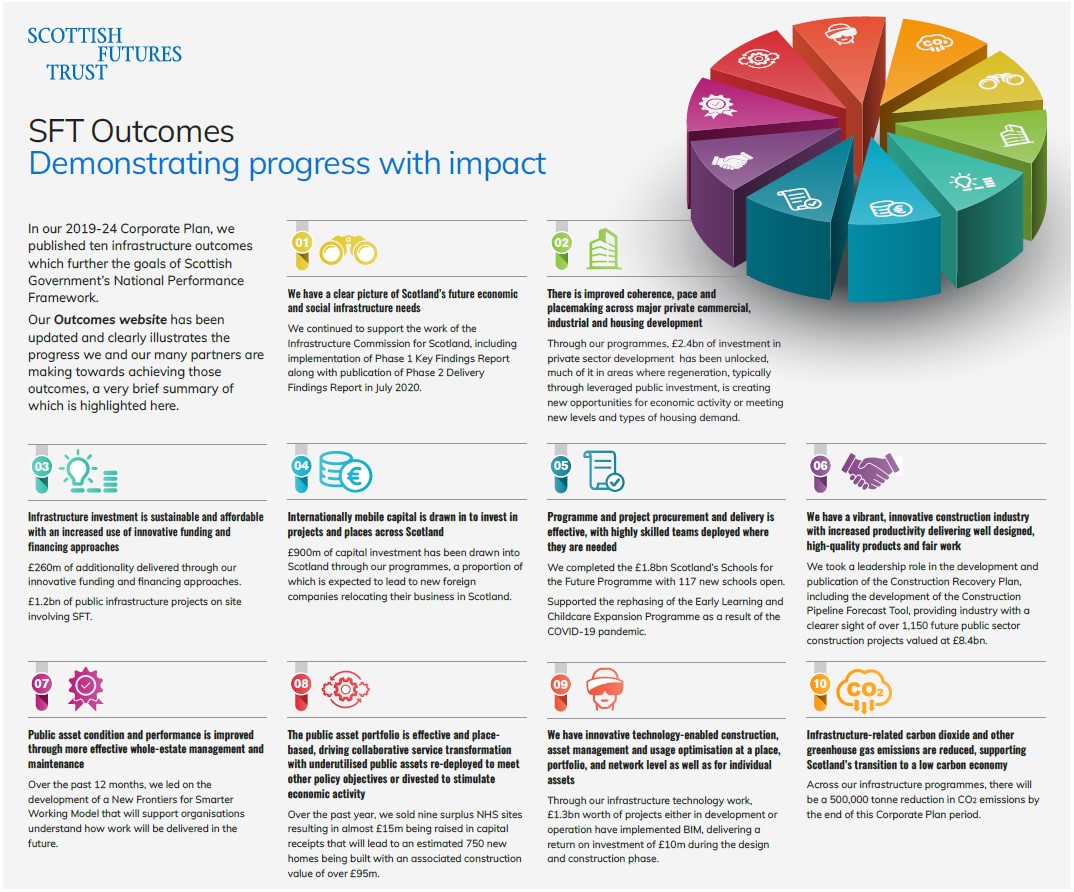 And in October 2021, we have updated the Outcomes website, adding a further 37 case studies, adding in where each of the case studies met our three corporate priorities of Place, Net Zero and Inclusive Economic Growth..
To visit the website and flick through the bank of 71 case studies, click here.