Background
When interacting to agree locations and terms for new and existing digital infrastructure numerous challenges are being faced by the public sector and industry. A mixture of complexity of process and new legislation has resulted in a lack of engagement between the two sectors that could negatively impact 4G and in time 5G connectivity. What is needed are national tools to help the two sides reengage to reopen the discussion about improving connectivity across Scotland.
The Programme
The Infralink programme, led by the Scottish Futures Trust (SFT), and supported by Connected Places Catapult, DWF and FarrPoint, aims to establish a national framework that is workable, balanced and transparent. It will build off existing developments and set out best practice to provide a basis for meaningful discussion.
The Infralink programme will develop a set of tools to support its work and include:
A national asset register - The establishment of an online map-based marketplace that publicises public sector assets that are available for digital infrastructure to be sited on. It will include additional layers of information that will stimulate a discussion about connectivity between the parties
Standardised agreement documents – A balanced starting point removing the need to negotiate standard terms, allowing the parties to focus on the nuances relating to deploying new sites or upgrading or relocating existing ones
Payment guidance framework – A recommended methodology and prices to occupy/use the assets that will build upon the principles of the Electronic Communications Code and recognise the impact of digital infrastructure as a tenant
In the development of these tools, Infralink will engage with the mobile industry and public sector organisations (Scottish Government, public sector agencies and local authorities) that have assets either in parts of Scotland or across the country.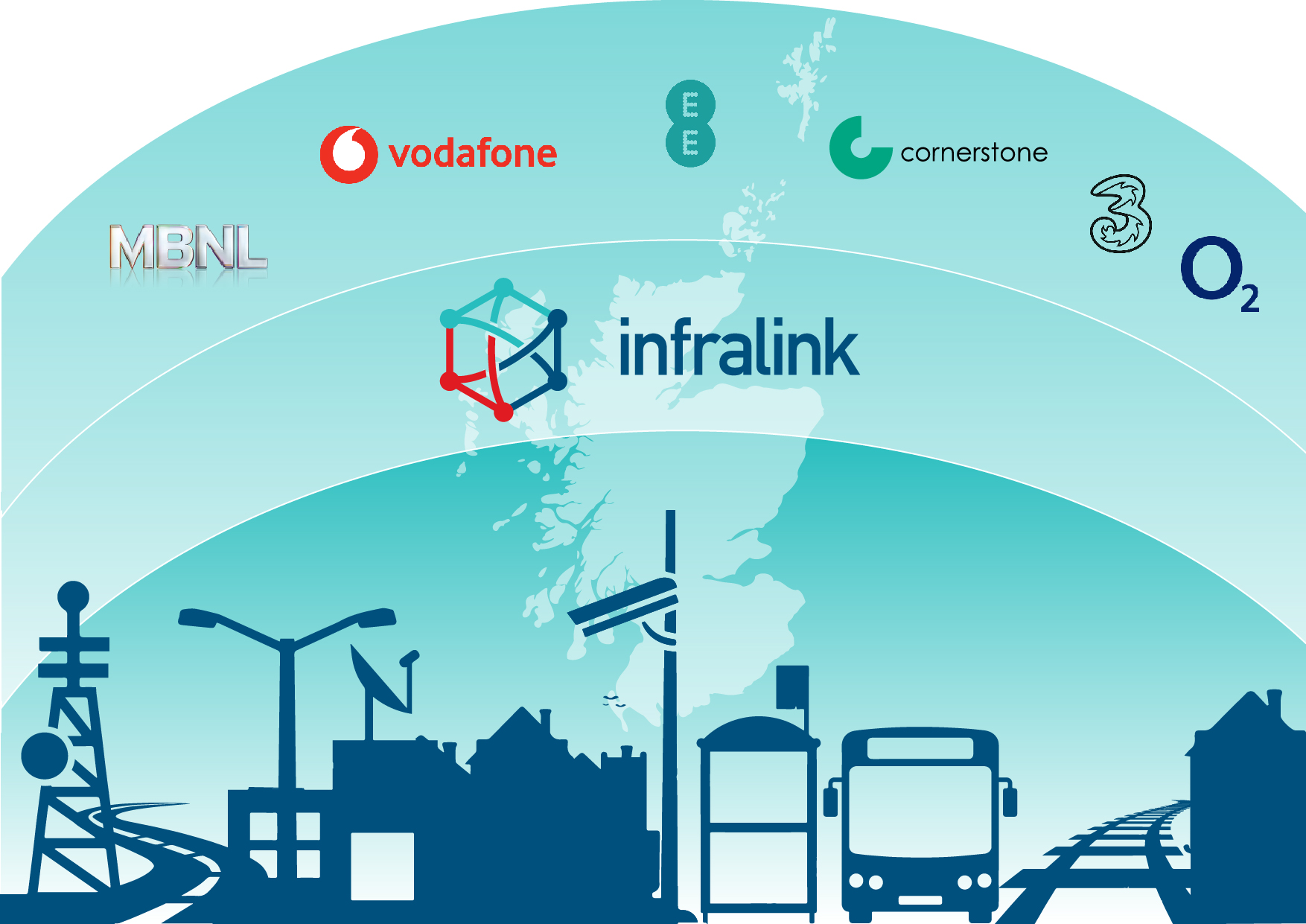 We are aiming to cover rural and urban areas, land and buildings, areas of existing industry interest and new areas to support future opportunities such as the Shared Rural Network.
Benefits
The benefits of delivering and using these tools will be:
A chance to make the process of site identification and agreement more efficient and work better for both parties
Allows asset owners to put their requirements upfront so industry knows what the starting point is
Allows industry to plan their network in an effective way knowing the location, size and owner of the sites. This could in time mean more sharing of localised deployment plans
The fact of the public sector using these tools will send a clear signal to the market that the organisation recognises the importance of connectivity to their area and their users. It will encourage engagement and discussion that could lead to new opportunities and investment
Contacts
If you have questions, please contact either Sarah Eynon or David Cairns