As Scotland's construction sector continues to move at pace towards becoming digitised, the management of data and information is seen as a key mechanism for the public sector to secure greater efficiencies during their building's construction and operational stages.
The advanced process of accurately creating and managing this digital information is referred to across the world as Building Information Modelling (BIM).
BIM is fundamentally a collaborative process for generating and managing a digital picture of a building using technology to improve the sharing and analysis of data across the whole life of a building.
A key recommendation within Scottish Government's Review of Scottish Public Sector Procurement in Construction was the implementation of BIM to Level 2 by April 2017. The review set out the following recommendation which was endorsed by Scottish Ministers:
The review set out the following recommendation which was endorsed by Scottish Ministers:
'The use of BIM should be introduced in central government with a view to encouraging its adoption across the entire public sector. The objective should be that, where appropriate, construction projects across the public sector in Scotland adopt a BIM level 2 approach by April 2017.'
Following extensive stakeholder engagement led by us, we developed and launched a new dynamic BIM Guidance Portal, which provides the public sector with the tools needed to become BIM compliant.
Clicking on the image below will take you to the new Guidance Portal.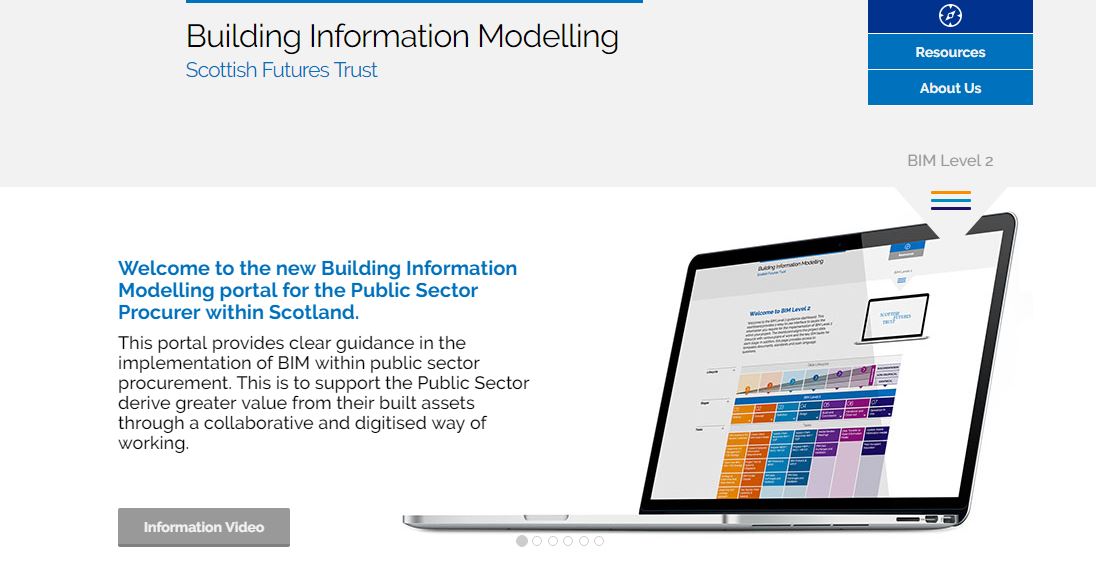 As a result of our work, in April 2017 Scottish Government issued a BIM Policy Note which requires public sector procurers to adopt BIM where appropriate.
The cost for a building doesn't just end after it's been built. Being able to accurately calculate what the whole lifetime cost is for a new school or health centre, can help public bodies manage their future budgets accordingly.
Utilising our infrastructure and construction expertise, we developed and introduced a Whole Life Appraisal Tool for Construction which provides public bodies with simplified and flexible whole life cost reporting.
More importantly, the new tool allows the public sector to calculate how those whole life costs can be influenced and reduced during the early design stage.