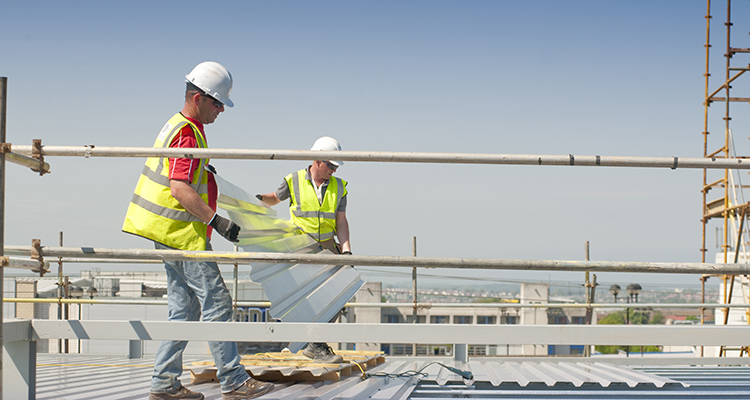 Hundreds of small to medium-sized enterprises (SMEs) which either support or work in the construction and property services industries are benefitting from increased workloads as figures published today show the value of construction going through the Scotland-wide hub programme has increased to more than £1bn.
Figures published on 5 September 2016 by the Scottish Futures Trust (SFT) show the value of schools, health centres and town-centre facilities being built for public sector organisations has reached £1.11bn.
The figures also show:
78% of all hub contracts have been awarded to SMEs
The value of construction is supporting over 7,000 jobs
In total, 116 new graduate places have been created and over 580 apprenticeship and trainee places have also been secured
Projects valued at £550m are in development
Projects valued at £510m are already completed, operational and serving local communities
David MacDonald, hub Programme Director at SFT, explained: "The success of the hub programme is clear to see as the value of projects under construction continues to grow. The hub programme is an innovative approach to develop and deliver best-value community facilities which provides public bodies with a quick and efficient way of getting their projects into construction and services delivered to their communities.
"The benefit of using hub as the preferred delivery partner is reflected in the huge increase in the value of projects under construction. We see this momentum continuing as there's £550m of community projects still in development which are due to start on site in the next 12 to 24 months though our ever-growing pipeline of work.
"With 78% of hub construction contracts being awarded to SMEs, many thousands of local jobs are being protected and sustained."
Mike Burrows, Director of Fleming Buildings Ltd, based in Lenzie, Glasgow said: "Being an SME, the opportunities available through hub has given long-term security to our existing workforce and has enabled us invest in apprenticeships and provide new employment opportunities.
"At the same time it has given us a platform to deliver community benefits through collaborating with the local schools & colleges."
Patrick Nicol, operations manager at All Cleaned Up Scotland Ltd, based in Edinburgh stated: "We're a small social enterprise and have ambitions of helping as many disadvantaged people as possible. We are hoping to use the experience of working with hub South East to create further income and work opportunities so that we may continue the good work we do.
CBC Managing Director James McAlpine said: "As a Glasgow based SME, we have benefited greatly from the opportunities offered through the hub initiative. To date, we have completed two projects with hub West Scotland – the multi-award winning Shields Centre in Glasgow's Southside, and the refurbishment of Council office accommodation in Dumbarton – and we are currently completing work on the refurbishment of Kilmacolm Primary School and delivering the redevelopment of Kirkintilloch Town Hall.
"These projects have not only allowed us to provide continuity of work for our own workforce of over 200 people, but have also enabled our company to provide numerous employment, training and support opportunities to members of these communities. This has ranged from providing apprenticeships and work placements for local people, to donating educational toys to Kilmacolm Primary School and supporting an activity day for pupils."